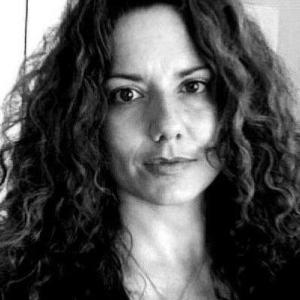 Simone Guimaraes
Passionate about the conservation of life, Brazilian born / Canadian mixed media artist Simone Guimaraes explores the beauty of wildlife, nature and humans. From endangered species to threatened oceans and humanitarian crisis across the globe, art becomes the means for social and environmental consciousness.
Her mixed media technique is a connection between technology and craft. Much like the causes she explores and their interconnection, what starts as a drawing takes shape digitally just to return to its non-digital state with acrylic, ink and other fine art mediums. In a world of high-tech and "low-touch" society, the artist conveys the importance human touch still holds in a technological driven culture, purposely interrupting the digital process as a reminder that we have to "physically" do more to coexist with wildlife, nature and each other.
An active participant of popular Toronto art fairs, including the Toronto Outdoor Art Fair (TOAF), Riverdale ArtWalk and Queen West Art Crawl, she believes in the importance of human connection when telling the story of her work.
Ten per cent from sales of Simone's artwork is donated to organizations around the world in support of wildlife, humanitarian and environmental causes.
Simone currently works from her home studio in Toronto.
---
Everyone should know about
Kabbalah
Favourite book
A New Earth by Eckhart Toole
In a previous life I was (a) ...
Man
Why is it important for people to have art in their home or life?
Art can inspire, make you think, it can provoke and push people to act. Art can change your mood and ultimately contribute to our society, politically and culturally.
What kind of artwork do you have in your home?
I think the support of the local art community is essential. I try to purchase works by local artist whenever I can. I don't believe in competition - I want everyone to make it.
Select Past Exhibitions
2019
2019
2018
2018
2017
2017
2014
2013
What do you mean, "try"?
Try-before-you-buy with a 3 month rental. 100% of your rental payments go towards the purchase (interest free). Message the artist directly, and start the conversation.
---
Art made (truly) affordable
We make it easy for you to try art with smart payment plans and try-before-you-buy models.
See How It Works
---
You're covered.
Artwork protection is included on all art rentals up to $5K. Our Customer Care team is always here to help.
Contact Us
---
Unlock Trade Access
For industries including interior design, film/TV production, & real estate staging: rent original pieces that fit with your project vision, budget and timeline.
Apply for Trade Access
---
1% from every transaction goes towards a Canadian arts nonprofit.